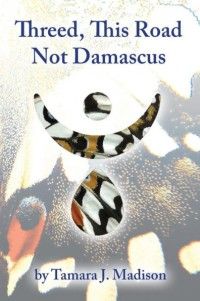 Dear Ms. Oprah Winfrey,
     Happy Sunday to you from sunny Orlando, Florida! I just read where you featured United States Poet Laureate Joy Harjo on Super Soul Sunday.  I look forward to seeing it.  I am glad and very excited to hear that you do, indeed, read and hopefully love poetry!  How exciting for us both!
     Well, Ms. Winfrey, I have been wanting to meet you for quite some time.  I have admired and watched your work for many years. The last time I saw you was at Hillside church in Atlanta many years ago. 
     Today on this full moon of October, I am shouting to the ethers that I am "Oprah Ready," ready to meet you in person this time and not just from the audience.  I have a gift that I would love to share with you, my newest collection of poetry, Threed, This Road Not Damascus.  It is about the speaker's journey and rite of passage lead by "Three-Breasted Woman," who is her ancestor and becomes her muse and her guide in a compelling and empowering journey. It is a book of love, but also a book of power, forgiveness, and liberation that speaks to contemporary personal, political, and social conflicts.
     I am sending this book to you through the ethers. I know somehow it will reach you and others. I pray that the book inspires, liberates, and enlightens anyone who reads it, including you.
     I send this love letter on the wings and whispers of my ancestors, angels, guides, and know it will reach you at precisely the right time.  I look forward to meeting you.
Blessings,
Tamara