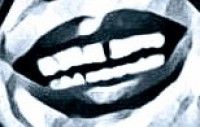 "Gratitude" has become a popular catch phrase these days for social media posts, journal entries, new age living, life coaching, and even for marketing campaigns. It's catchy, cute, perhaps even profitable in some cases. But saying "thank you" and showing momentary appreciation is just the very beginning of the Gratitude Journey.  Gratitude is much more than words, smiles, and pleasantries. 
When we are truly grateful:
We nurture the energy. This helps to prolong the energy. We can it, place it on the shelf for days that appear scarce.  On days when nothing seems to be going our way, instead of grumbling or groveling and being negatively contagious, we pull the gratitude jar from the shelf, rub a bit on our palms, anoint our temples, and take a whiff to remind us that our frustrations and disappointments are only temporary.  Another blessing will come soon.  Until then we remain grateful.
We use our talents and skills, whatever they may be, to bless ourselves, our families, our communities, and the world around us.  Gratitude is a living organism of breath, word, and deeds.  We act accordingly whether others recognize, acknowledge, appreciate or not because we are truly grateful.
We share.  Gratitude evolves into generosity.  When we have an intimate relationship with our Source and our blessings, we know we have plenty to share with those in need.  We give for the give of it! Gratitude ignites the abundance in our lives and cultivates a bountiful harvest.  The giving makes us even more grateful and makes room for new treasures in our lives.
Beyond the latest internet craze or promotions scheme, gratitude is a multi-dimensional, intimate commitment to growth, growth that we and the world desperately needs...
     So what/who are you grateful for, and how do you commit to showing it?
As always,
Be Joyful,
Be Inspired,
Be Creative,
Tamara
P.S.  Please feel free to share the blog and leave your comments below!  I  would love to hear from you!