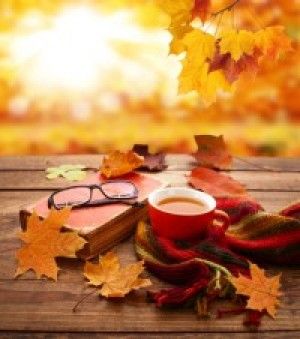 I needed an affordable getaway! I was looking for something that was not a part of my family or work roles and responsibilities.  Yes, I wanted some productive "me time."  I also wanted to challenge myself to read more for my own pleasure and personal work as a creative writer rather than simply reading material exclusively for the college where I teach.  BEHOLD and praise be, the book club! 
     I had the fortune of stumbling upon a book club at a restaurant that includes a gourmet meal and book discussion once a month.  The chef creates a Sunday dinner inspired by the book.  The facilitator is provoking and inspiring, and I am in love with books all over again.
     After attending for the past three months, I realized the book club was more than just a pleasing, affordable getaway.  It had a few unexpected treasures:
A fitting book club motivates and inspires! This can challenge us to read more frequently and deeply in a culture that otherwise skims and greedily consumes bullet points and sound bites.  I challenged myself to finish a 300-page novel in just a few days so that I would have something meaningful to offer to the club.  I can't remember the last time that I read a novel with such urgency and conviction and it was not required of a class.  A book club can easily be intellectually and creatively stimulating

for all kinds of people

not just writers and artists.
The book club opens us to new perspectives. With an eclectic mix of readers and a skilled facilitator, members of a book club are excited about their own growth and conceptual expansion even when they don't agree.  I find myself provoked, stimulated and energized every time I leave! 
The book club is both fellowship and funeral.  When we have a great book, we have characters that we cherish.  They make us angry, breathless, tearful, joyful... Sometimes the characters reflect us, where we have been, or what we are experiencing in the present.  And then... the last page, the book is done.  We need to mourn its closing, its death, its characters as we celebrate our growth from the experience.  We need to laugh and fuss about the characters, their stories and adventures and lay them peacefully to rest.  It is a blessing to do this in fellowship with other passionate readers, and it inspires us to continue our growth with the next book.
     For many of us, literature translates the human experience.  Part of our human experience is internal and solitary, the other part of it is in communion. An effective book club with generous and passionate readers can be a stimulating communion.  You can find book clubs through schools, your local library, online, weekly creative newspaper, or even word of mouth.  The barrage of social media with its piercing posts, bitter sound bites, and violent video loops can easily be disheartening, discouraging, depressing, and OVERWHELMING to say the least.  A book reminds us to slow down, savor, digest, and consciously engage.  A book club can inspire us to do all that in an intimate and empowering community.
     Many thanks to my book club host, facilitator, and members for inspiring this post!  I will see you next month!
Be joyful,
be creative,
be inspired,
Tamara
P.S.  Are you looking for a book club?  Are you already a member of one?  Are you a member of the book club that I attend? I'd love to hear back from you!  Feel free to share below!