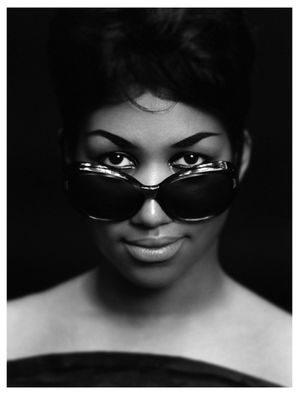 I remember the red and black Atlantic Record's label and the forty fives that my parents kept in the floor model stereo.  I remember putting on a stack of records and hearing something in this voice that I just had to have.  I remember seeing Ms. Franklin on television and thinking that there was something about her that I just had to have or better yet that I had to be.
     I remember listening to my parent's stack of 45's filled with her music.  I memorized the words to her songs effortlessly even before I could read.   When I tired of fashion dolls that did not look like me or any of the women and girls in my community, I drew closer to music.  Play time became concerts in the living room.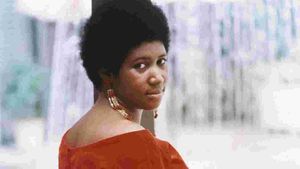 It was one of the very few instances where I could stand in the middle of the floor, put my hands on my hips, switch across the room and be as loud and sassy as I wanted to be without my mama jerking a knot in my behind.  She never told me to be quiet or sit down if it was Ms. Franklin's music.  At five years old, I could let some imaginary man know, "I never loved a man the way that I, I love you," "knock on [his] door," and demand his "respect" any time I damn well pleased.  I also knew that if he wanted a "do right woman," he needed to be a "do right man." And even though I didn't know what "Dr. Feel Good" really did to make women feel better, I knew that I didn't need a "doctor filling me up with all those pills" because he would "take care of business" whatever that was.  And my mama miraculously did not shush me!
     Later when I went to college, I knew that I had to figure out how to be "giving him something he can feel"  and make sure that I knew "who's zooming who."  After my make-ups, break-ups, and other challenges, I was never afraid to tell a man, "You betta' think!" Ms. Franklin always reminded me that "a rose is still a rose" and "baby girl, you hold the power."
     I remember Aretha Franklin looking like the teenage girl next door one minute, a revolutionary activist the next, and unmistakable royalty whenever she pleased.  She was round, brown, gospel/soul/funk feverishness on so many levels that I could not make sense of it but knew I had to have that/be that.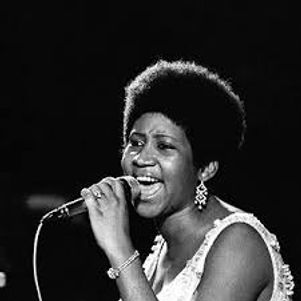 I came from a long line of reserved, quiet women, some refined, others raw and head strong but quiet especially in public and in front of men.  The older I grew, the more I felt them screaming in silence.  It was in their eyes, their bodies, their movement—all a bit strained, but Ms. Franklin was something different.
     Ms. Franklin was straight, no chaser in double shots, burning sweetness that traveled down to rumble in the belly.  At four years old, she was poetry for me before I even knew what poetry was.  She was words, images, and melody in high ceremony that transformed folk.
     She had been a far away mentor of sorts, for me and my own hot-blooded self-determination.  She was like that favorite auntie that always understood in those moments when your mama and grandmama didn't know, but you did not get to sass and disrespect them.  You simply waited until you grew and learned to "come to yourself" and make your own way.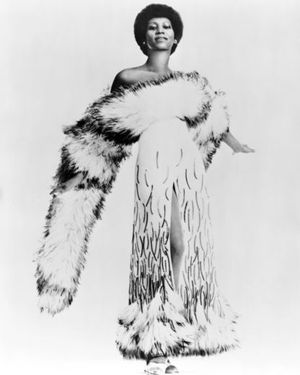 I was unexpectedly moved to tears the day she died, tears of reverence and gratitude.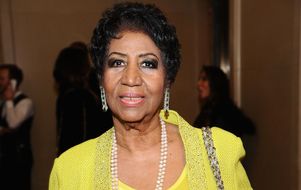 Whether famous or unsung, we never know who might grow stronger, taller, wiser, and empowered simply by watching the way that we choose to walk this earth and express ourselves.  I write this to say thank you, Ms. Franklin for being such a soulful inspiration and motivation.  I would not be the "natural woman," the poet, that I am without you.  I hope your spirit is somewhere soaring…
     P.S. - For a mini-concert of Ms. Franklin and her "20 Essential Songs,"  check out this from the New York Times.  Click here!