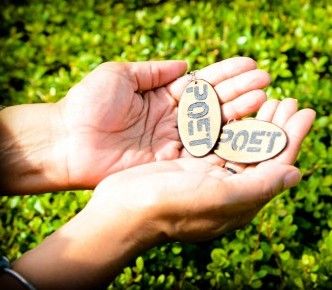 I am blessed to be celebrating the announcement of my first major publication, Threed, This Road Not Damascus, forthcoming spring 2019 from Trio House Press.  I have worked and waited and worked some more a long time for this, a very long time.  I have put the project down, picked it back up, divorced it, and remarried.  There were moments when I thought this project would never come to fruition even though I prayed.  I am grateful that it is soon to be released. 
            I want to take a moment and acknowledge my continuum, the many people that keep me motivated and inspired on even the worst days.  My accomplishments and my success are not just my own.  They are also belong to the family and community that raised me and sustains me.  I will try my best to name as many as I can.  If you do not find your name here, please know that you are in my heart though my mind may err.  Bare with me folks; this may take a minute…
            I am grateful for the lineage from which I descend especially the long line of mothers and "threeds" that held their tongues in public yet whispered their secrets to me. I am grateful to Yusuf who first introduced me to the idea of modern scripture and sacred word.  I must also thank my cousins, Faye and Denise, who served as powerful feminine examples of commitment and conviction encouraging me to seek "my own truth." I am grateful to my sister, Tonya, who always supports me without judgement even when she reminds me that I am wrong.  I extend many thanks to my family, church, and community for the "laying on of hands" and "testimonies." I hope this work heals and moves you to rejoice.
            I extend my gratitude to poet and publisher, Bill Berry, Jr. who read this work in its earliest stages and started it on the path to growth and further development and to aaduna for being my publishing "home" for so many years. I also thank Aquarius Press/Willow Books for acknowledging and shortlisting the earlier manuscript during the 2015 Willow Books Literature Awards.  I am grateful for poet and editor, Sara Lefsyk, who heard the calling and followed the "music." I am grateful to poet and editor, Tave Neese, who always noticed and encouraged.  Trio House Press, I bless you for pushing this work out into the world.
            I am thankful for all my mentors, teachers, counselors, and coaches in every aspect of my life.  I am grateful to the late poet, writer, actor, director, and magician, Lynwoodt B. Jenkins, who always knew my gifts and held me accountable. That gratitude extends to poet Ilya Kaminsky who challenged me to think about language and its ability to oppress and/or empower, to poet Carol Frost who told me the manuscript was not yet ready, but "Everything you need is there," to poets Jeff Friedman and Paula McLain who trusted me to make my own way while at New England College.  I thank educator, Saundra Redden, who saw my gifts in the fifth grade and did not hesitate to tell my parents, and to Professor Maryse Sauvaget who refused to let my being a non-native speaker be an excuse not to "shine."  I am grateful to Carolyn Outlaw who introduced me to the poetry section of East Branch Library.
            To poet and blues chief, Sterling D. Plumpp,  musician, composer, and bandleader, Kahil El'Zabar, and visionary, Nirvana Muni, my earliest artistic mentors and support during my Chicago era, I thank you for your patience and support.   I am also grateful to poet/activists, Sonia Sanchez, Gwendolyn Brooks, Ruby Dee, Haki Madhubuti, Marcia Ann Gillespie, Nikki Giovanni, Joyce Carol Thomas, and James Baldwin—all who I personally encountered as a very young artist and who took the time to share words of words of encouragement.  I am grateful to lay eyes on and sit across the room from novelist, Toni Morrison, and listen as she challenged a room full of writers to raise the bar and break the ceiling.  I am grateful to the work of Lucille Clifton that resurrected me and the work of  Maya Angelou that never lets me rest too long.
            I am grateful to my sister circle (honorary brothers included); you all know who you are.  Thank you for always challenging me to grow.  I also thank all of my students who keep me "on my toes" and help me to create sacred space in such a chaotic world.
            To my husband and my children, thank you for so graciously sharing me with the page, stage, classroom.  Yusuf reminds me to be disciplined. Allajuah never lets me forget I am an artist; Ajeemah, reminds me to be fierce daily. Afriel, "the Angel," reminds me that I birth miracles.  
            Finally, I am grateful to my mother who first infused my life with the arts and to my father who believed his daughters could do absolutely anything.
And so It is as I am…
As always,
Be Joyful,
Be Inspired,
Be Creative,
 Tamara
P.S.  Thank you for taking a moment to share this moment with me.