Welcome to TamTalk!!!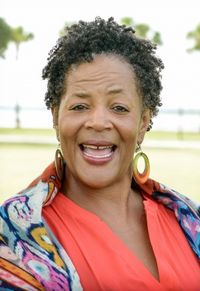 TamTalk!!! is my personal blog where I would also love to hear back from you!  I will post about once a month or as often as I can. 
I am a writer/poet/performer who believes that the arts, creative writing, and poetry are not just for a select group of people but for everyone.   A poem, a song, a painting, a performance can lift your spirits, teach a lesson, launch cupid's arrow, and even trigger a breakthrough!  It can make those tough and uncomfortable stages of growth a bit more pleasant and sometimes even beautiful. 
Think of how a favorite song can take you back in time to your very first kiss, a best friend's wedding, a child's birth, a turning point in your life, etc.  See what I'm talking about?
TamTalk!!! will share a touch of womanish wit, my quirky sense of humor, and always something creative (a poem, a story and such) to ease you over that hump. 
If you like what you see and hear, share it with family, friends, and fellow artists and leave a response to add to the mix!
As always,
Be Joyful,
Be Inspired,
Be Creative,
Tamara